I have never laughed so hard playing

20 questions

with any other author before. Derek Adam is quite the character, and his first book releases today, My Little Pretties
!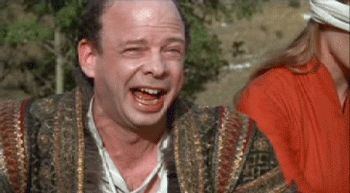 So, Check out this interview, and once you are done with that skip on over to buy his new book:
Mass Casualty...
-------------------
20 Questions
-------------------
When is your birthday?
October 27th – Scorpios for life!
Where did you grow up?
Southeast Michigan in the Metro Detroit area for most of it.
Are you a morning person, or a night person?
I've always been a night person since I was kid. Youngest of the siblings, I stayed up late to get my time with television and video games.
Why did you choose to write for the genre that you do?
I let the story for Mass Casualty take me to where it wanted to go. That included thriller aspects, suspense, and some bowchicawowow to move the story forward. Hello romance genre.
What is your favorite season or holiday?
Always loved Christmas. As an adult it has become a delight to shower my kids with crap they don't need and then watch them enjoy it for a few hours before they get bored and start asking for food and other new shit.
If you could go anywhere in the universe, where would you go, and why?
The nearest non-hostile planet with sentient life resembling our own. I want that question answered before I die.
If you could live with one person living, dead, or imaginary for one year in a tiny one bedroom apartment, who would you choose and why?
Ryan Reynolds. I get to be the big spoon.
What are three things that you would put on your Bucket List?
I have like 25 things on my bucket list. The ones I really want to complete are taking a hike to find a waterfall, buy a nice suit and have it tailored, and go scuba diving or snorkeling in a reef.
What is the wallpaper on your cellphone?
Iron Man. Always Iron Man. It's been Iron Man for like a decade. I'm obsessed.
What are three things that you always keep handy at all times?
My Springfield XD 9mm, my sense of humor, and my sex drive.
What inspires you, or where do you look for inspiration?
Music mostly, but I also treat movies and television like art. When I'm stuck, I'll immerse myself in someone else's story and see what my brain does with it.
What is one thing that most people do not know about you?
I play guitar
What is the weirdest thing that you have ever googled?
Blue waffle. I regret nothing.

What is one piece of advice that you would give to future generations? To the opposite sex?
Stop worrying about rejection and failure. Just fucking do it. You'll regret it if you don't
What is the most attractive, and the first thing you notice, about the opposite sex?
Eyes, if she is facing me. Eyes tell you so much about a person, and can help you communicate without words. I love those laser beams. If she's not facing me, then… dat booty.
Who is the first person you call when you are having a bad day?
I can always trust my wife to catch me when I need to lean and vent.
What kind of drunk person do you turn into when you drink?
Absolute clown. Unless I drink tequila. Tequila makes me naked. Tequila bad.
How would you describe your favorite color to a blind person?
Green – to me it's the feeling of laying in warm, soft grass in a small clearing, in the middle of a forest. With the wind blowing and the sound of leaves and branches rustling all around. That's how green makes me feel.
If you could be any color in the big box of crayons, which one would you be?
Green
What is the funniest thing that has happened to you recently?
My 3 year old son came running naked through the house, stopped, flexed his muscles and shouted "Hulk Penis!"
What is your favorite 90's throwback jam?
That is impossible to answer. There are far too many that I love.
What do you put on your pizza?
Pineapple, because I'm a fucking monster.
What is your favorite ice cream flavor?
Sea Salt Caramel from Halo Top
Do you eat your feelings, or starve them?
Used to eat em, but making healthy choices now (and I'm down 85 lbs and counting!)
What is your biggest baddest guilty pleasure?
Driving around aimlessly just listening to music – because it's a waste of gas and that shit is expensive.
Who would win in a fight: Batman or Spiderman?
Batman.
Do you believe in Ghosts? Aliens? Big Foot?
Yes, Yes, No.
Who is your favorite author, and/or what is your favorite book?
Koontz is my favorite author, and my favorite book is one of his – Odd Thomas (the whole Odd Thomas serious actually, but the first is the best.)
Do you ever google yourself?
Constantly, and I enjoy it.
What was the hardest scene, or book, for you to write?
Mass Casualty is my first book, and the whole thing was a difficult story to put together. I drew on a lot of my past experiences and patient encounters, which had me unlocking doors that I hadn't ever opened before. It all comes rushing out, the good with the bad. Patient deaths, hard calls, suicides of people I worked with. At one point I broke down in my office and cried for hours shortly after starting the book. There's a lot of real, raw emotion put into those pages amid the romance elements.

What is your most favorite quote or lyric?
You can have anything you want in life, you just can't have it all at once.
Do you sing in the shower?
Among other things.
What is the weirdest thing you have ever done, or experienced, on a date?
When my wife and I were dating, I was head over heels for her and wanted to show her everything about me and all my stuff, hobbies, etc. Early on, the first time I took her to my home, I ran across my living room and was like "check this out!" and grabbed a sword that was on display on my entertainment center. Hindsight – probably not the way to win the affection of a woman you just started dating. I might as well have locked the door and laughed manically. Thankfully she thought I was cute.
Are you a Clutter King or a Neat Freak?
A happy middle ground
If you were forced to open a bakery, what would you name it?
The Bitchin' Cakery Kitchen Bakery
If there was a movie release about your life, who would you want to play you, who would play your love interest, and what type of movie would it be?
Seth Rogan would play me, and Scarlet Johansson for my wife – because they actually share similar features.
----------------
Would You Rather
----------------

Be able to teleport wherever you want, or be able to read minds whenever you want?
I'll take mind reading, especially if I can do it whenever I want and have the option to not do it.
------------
More From Derek Adam
------------
What are you currently working on?
I'm working on a book with coauthor Jillian Elizabeth called Due Soldati. It takes the detectives from Mass Casualty (secondary characters) and injects them as the main characters in the investigation of a string of homicides. The book takes place a few years before Mass Casualty, so it also includes how one of the detectives meets his wife. It's shaping up to be a terrific buddy cop/romance/crime thriller
What other plans do you have with your writing?
There are a total of 6 books slated to be produced all within what I call the Motor City Universe. All of them are standalone books, but exist within the same Metro Detroit area. This means main characters will often make cameos.

When is you next book possibly going to release?
Mass Casualty releases June 1st, Due Soldati will release approximately end of July or beginning of August.
---------------
Check Out His Book
---------------
Mass Casualty
Publication Date:
June 1, 2017
Genre:
Romantic Medical Suspense/ Thriller
Available for Purchase:
Synopsis
With 12 years under his belt as a highly-regarded paramedic in Detroit, Bobbie Badger has seen it all. Despite a tragic loss that shattered his home life, he has remained a stoic guardian to the city, committed to saving lives.




Until someone, or something, chose him as a target.




As ominous warnings surface, and those closest to him begin to turn up dead, Badger's only salvation could rest with his estranged wife, Holly - a combat veteran, and sheriff's deputy.




Will skill, passion, and determination be enough to overcome what hunts him?
----------
More About Derek Adam
----------
Derek is a retired Emergency Medical Professional and has been a lover of telling stories his entire life, having made the transition from "filthy liar" to "sexy author" about the same time silver hairs started showing up in his face (and other places.)




In the early days, he attempted to write science fiction and high fantasy, but discovered it was more fun to write about people touching other people's tingle-places (smut is cool.) while mixing in action, explosions, and plenty of WTF moments.

He's also a gamer, gym rat, snow hater (despite living in Michigan), life liver, stunt double for Hulk, and he considers himself to be aggressively unfancy.
-------------------
Thank You!
-------------------
for checking out this exclusive UB interview... Stop by again to find more #Amazing Authors and books!
Until Then...
YouTube Video Handpicked by Derek Adam!!