Hello again, My Little Pretties!
Today, I will reveal a little something more about myself...
I LOVE LISTS!!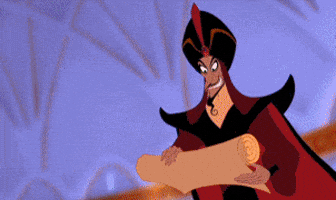 I Love lists of all kinds, of all shapes, and of all content. My favorite, however, are useful lists. I like the lists that give a little something back.
This is why we are here today.


I asked Marni Mann, Author of

Prisoned

and

Animal

,

to

give me a list of her

TOP FIVE

books that she has read over the past year. Being the Amazing lady that she is, she gave me exactly what I wanted!!
If you have not read any of her books, yet you definitely should! They are

AMAZEBALLS

!! There is a Link at the bottom that will direct you to where you can find a list of her books!
Anyway...
Here you have it, My Little Pretties, Marni Mann's Top Five Favorite Reads over the last 365 days!
You
Publication Date:
September 30, 2014
Genre:
Psychological Thriller
Purchase at
Amazon
When a beautiful, aspiring writer strides into the East Village bookstore where Joe Goldberg works, he does what anyone would do: he Googles the name on her credit card.

There is only one Guinevere Beck in New York City. She has a public Facebook account and Tweets incessantly, telling Joe everything he needs to know: she is simply Beck to her friends, she went to Brown University, she lives on Bank Street, and she'll be at a bar in Brooklyn tonight—the perfect place for a "chance" meeting.

As Joe invisibly and obsessively takes control of Beck's life, he orchestrates a series of events to ensure Beck finds herself in his waiting arms. Moving from stalker to boyfriend, Joe transforms himself into Beck's perfect man, all while quietly removing the obstacles that stand in their way—even if it means murder.
The Butterfly Garden
Publication Date:
June 1, 2016
Genre:
Suspense Thriller, Kidnapping, Serial Killers
Near an isolated mansion lies a beautiful garden.

In this garden grow luscious flowers, shady trees…and a collection of precious "butterflies"—young women who have been kidnapped and intricately tattooed to resemble their namesakes. Overseeing it all is the Gardener, a brutal, twisted man obsessed with capturing and preserving his lovely specimens.

When the garden is discovered, a survivor is brought in for questioning. FBI agents Victor Hanoverian and Brandon Eddison are tasked with piecing together one of the most stomach-churning cases of their careers. But the girl, known only as Maya, proves to be a puzzle herself.

As her story twists and turns, slowly shedding light on life in the Butterfly Garden, Maya reveals old grudges, new saviors, and horrific tales of a man who'd go to any length to hold beauty captive. But the more she shares, the more the agents have to wonder what she's still hiding...
All the Ugly and Wonderful Things
Publication Date:
August 9, 2016
Genre:
Coming of Age, Contemporary Fiction
As the daughter of a meth dealer, Wavy knows not to trust people, not even her own parents. Struggling to raise her little brother, eight-year-old Wavy is the only responsible "adult" around. She finds peace in the starry Midwestern night sky above the fields behind her house. One night everything changes when she witnesses one of her father's thugs, Kellen, a tattooed ex-con with a heart of gold, wreck his motorcycle. What follows is a powerful and shocking love story between two unlikely people that asks tough questions, reminding us of all the ugly and wonderful things that life has to offer.
Pretty Girls
Karin Slaughter
Publication Date:
September 29, 2015
Genre:
Suspense Thriller, Police Procedural
Blurb
A sophisticated and chilling psychological thriller of dangerous secrets, cold vengeance, and unexpected absolution, in which two estranged sisters must come together to find truth about two harrowing tragedies, twenty years apart, that devastate their lives.Sisters. Strangers. Survivors.
More than twenty years ago, Claire and Lydia's teenaged sister Julia vanished without a trace. The two women have not spoken since, and now their lives could not be more different. Claire is the glamorous trophy wife of an Atlanta millionaire. Lydia, a single mother, dates an ex-con and struggles to make ends meet. But neither has recovered from the horror and heartbreak of their shared loss—a devastating wound that's cruelly ripped open when Claire's husband is killed.

The disappearance of a teenage girl and the murder of a middle-aged man, almost a quarter-century apart: what could connect them? Forming a wary truce, the surviving sisters look to the past to find the truth, unearthing the secrets that destroyed their family all those years ago . . . and uncovering the possibility of redemption, and revenge, where they least expect it.

Powerful, poignant, and utterly gripping, packed with indelible characters and unforgettable twists, Pretty Girls is a masterful thriller from one of the finest suspense writers working today.
Publication Date:
November 15, 2015
Blurb
Erika


I was told that dreams were our heart's desires. My nightmares, however, became my obsession.

His name is Michael Crist.
My boyfriend's older brother is like that scary movie that you peek through your hand to watch. He is handsome, strong, and completely terrifying. The star of his college's basketball team and now gone pro, he's more concerned with the dirt on his shoe than me.


But I noticed him.

I saw him. I heard him. The things that he did, and the deeds that he hid…For years, I bit my nails, unable to look away.
Now, I've graduated high school and moved on to college, but I haven't stopped watching Michael. He's bad, and the dirt I've seen isn't content to stay in my head anymore.
Because he's finally noticed me.



Michael

Her name is Erika Fane, but everyone calls her Rika.

My brother's girlfriend grew up hanging around my house and is always at our dinner table. She looks down when I enter a room and stills when I am close. I can always feel the fear rolling off of her, and while I haven't had her body, I know that I have her mind. That's all I really want anyway.
Until my brother leaves for the military, and I find Rika alone at college.
In my city.
Unprotected.
The opportunity is too good to be true as well as the timing. Because you see, three years ago she put a few of my high school friends in prison, and now they're out.
We've waited. We've been patient. And now every last one of her nightmares will come true.


***Corrupt can be read as a stand-alone. No cliffhanger.
------------Want More Marni Mann?------------
Check Out This Exclusive Unrated Bookshelf Interview...
Check Out the Cover of her Upcoming Release
Lover
w/ Gia Riley!
-----------------------------------------------------