Her book, Risk and Reward released last month, March 6, 2016.
She writes loves stories that we can relate to, she's Super nice, and she freaking bakes cakes!!! I am too excited to talk, My Little Pretties, so Let's just move onto Rachael Duncan answering 20+ Questions.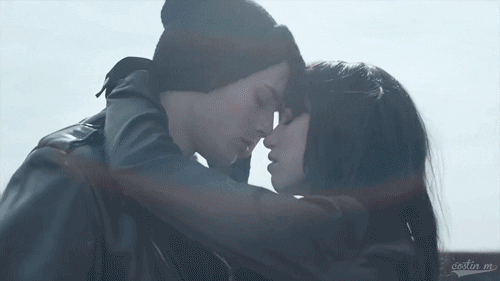 EnJoy...
Are you a morning person, or a night person?
I used to be a morning person, but now that I have small kids, I find I get more done at night when they're in bed.
Why did you choose to write for the genre that you do?
I love love. It makes me happy and provides an escape for me when I read it, so my only hope is I can do the same for others.
What is your favorite season or holiday?
Favorite holiday is fall. Favorite holiday is Christmas.
What is the wallpaper on your cellphone?
What are three things that you always keep handy at all times?
Phone, water, and snacks for my gremlins.
What inspires you, or where do you look for inspiration?
I find inspiration in the most random things. A TV show, a girls' trip…you never know when a story will hit me.
What is one thing that most people do not know about you?
I make cakes. Before I had kids, I used to decorate cakes for people.
What is the weirdest thing that you have ever googled?
Oh lord, as an author, the list is endless.
What is the most attractive, and the first thing you notice, about the opposite sex?
Who is the first person you call when you are having a bad day?
What kind of drunk person do you turn into when you drink?
I'm that fun, I-love-everybody drunk.
If you could be any color in the big box of crayons, which one would you be?
Purple. It's my favorite.
What do you put on your pizza?
Pepperoni and pineapple every single time.
What is your favorite ice cream flavor?
Do you eat your feelings, or starve them?
I'm an eater all the way.
What is your biggest baddest guilty pleasure?
Trashy TV shows. Things like Teen Mom and Maury…shows that should embarrass me…are my go-tos.
Who would win in a fight: Batman or Spiderman?
Do you believe in Ghosts? Aliens? Big Foot?
So, the Moon Landing, did it actually happen?
If only one of your books could be turned into a movie, which one would you choose and why?
Hopeless Vows. It's my favorite book and was inspired by the show Married at First Sight. I think marry a complete stranger could make for an entertaining movie, especially when the bride realizes she knows the groom. Problem is, the thing that connects them is her best kept secret.
Who is your favorite author, and/or what is your favorite book?
I love everything Colleen Hoover has ever written. I not only love her words, but I admire her as a person too. Hopeless is my favorite book of hers, followed closely by It Ends With Us.
What is one food, or drink, that you could NEVER give up?
Do you sing in the shower?
Do any of the scenes in your books come from personal experience, or actually events, and are you willing to tell us about one?
Definitely. The inspiration behind Calculated Risk started from a girls' trip I took with some friends. We were walking toward the bar at a club, and a guy elbowed me in the boob on accident. We started talking to his group of friends before we all left for the night. While my friends and I were all married, I wondered what would happen if a girl met a guy in a bar like this, like him, but lied and said she was married to push him away. Hence, Calculated Risk was born.
If you were forced to open a bakery, what would you name it?
Would you Rather...
Be able to teleport wherever you want, or be able to read minds whenever you want?
What are you currently working on?
I talked about Calculated Risk and what inspired this story. Well, that one event started a whole series of standalones. Risk and Reward just came out and is a spin off on one of the friends. I'm currently working on the third friend's story in a heartbreaking enemies to lovers story.
What other plans do you have with your writing?
After my current project, I'll write one more standalone in the Risk Series before moving on to another set of characters and story.
When is you next book possibly going to release?
Pentatonix: Wizard of Ahhs...