HAPPY MONDAY, My Little Pretties!!! Here's yet another round of 20 Questions, but this time it's with no other than the

#MARVELOUS

Brooklyn Taylor!! She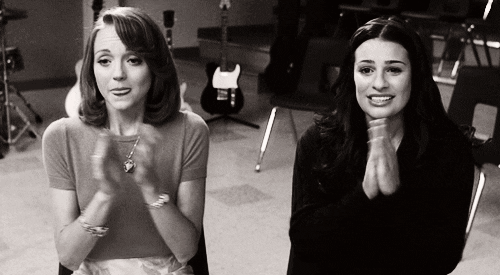 She is so nice, you guys, and always available for
her fans over social media. She has been truly amazing to talk to, and now I am willing to share her with the rest of you...
💋
HB
EnJOY...
Are you a morning person, or a night person?
Neither. HA! I am great in the morning after I have had my coffee. When Im ready for bed I crash. But I do seem to write my best at night.
Why did you choose to write for the genre that you do?
LOVE romance. LOVE is everything
What is your favorite season or holiday?
If you could go anywhere in the universe, where would you go, and why?
Hawaii, always wanted to go with my family. Take it all in.
What is the wallpaper on your cellphone?
What inspires you, or where do you look for inspiration?
Songs, pictures, couples…
What is one piece of advice that you would give to future generations?
Slow down. Don't rush everything.
Who is the first person you call when you are having a bad day?
My hubby, my best friend.
What kind of drunk person do you turn into when you drink?
Usually happy, want to dance and have a good time.
What was your worst autocorrect situation?
Sex--- meant to type "sec"
What is your favorite 90's throwback jam?
JUST ONE? I LOVED the 90s. MARIAH CAREY, BOYZ TO MEN…
What do you put on your pizza?
Do you eat your feelings, or starve them?
If only one of your books could be turned into a movie, which one would you choose and why?
ETERNAL SOULMATE, it was my first and loosely based off my hubby and I. It is where it all started.)
Do you ever google yourself?
Do you ever hide secrets in your books that only a few people would find?
What is one food, or drink, that you could NEVER give up?
What was the hardest scene, or book, for you to write?
Emotional ones, usually the deaths.
Do you sing in the shower?
YES. And I sound DAMN GOOD. Out of the shower…not so much.
Do any of the scenes in your books come from personal experience, or actually events, and are you willing to tell us about one?
Most actually. Yes, but I would have to kill you.
If you could be on any reality TV show, which one would you choose?
FIXER UPPER. I woud love to have a home makeover.
Are you a Clutter Queen or a Neat Freak?
Have the hiccups for the rest of your life, or always feel like you got to sneeze but never actually do it?
OMG THAT IS HELL. Hiccups, I guess.
Know when you are going to die, or know how you are going to die?
Be alone for the rest of your life, or forever be surrounded by annoying people with bad body odor?
Be forever itchy, or be forever sticky?
Know the history of everything you touch, or be able to speak to animals?
Animals, no brainer. BEST QUESTION EVER by the way.
Be permanently transported 200 years into the future, or be permanently transported 200 years into the past?
Back and forth on this one… I would love to be in the past to see how it was, but the future to see how it turns out.
What are you currently working on?
CHANGING US, follow up to FINDING ME.
What other plans do you have with your writing?
I will write another YA later in the year…October/Novermber..ish
When is you next book possibly going to release?
Publication Date: February 28, 2017
Pages: 256
Genre: Contemporary Romance
Available for Purchase:
Blurb
Two years ago, I, Maxwell Newman fell in love and lost it as soon as I recognized it. She disappeared out of my life just like the fires that I smother when called upon as a lieutenant of the Austin Fire Department. I'm a man that has always gotten what he wanted when I wanted it.

But not this time…How was I going to live without the one thing I wanted so badly?

Two years ago, I, Sadie Wilson lost the only man I had ever loved although I didn't realize it. I push any person away just like I have every other thing in my life that wanted something more from me than a good time. Now, I am scarred by the pain that lives in my heart. I'm successful at everything I do, except love. I've never wanted love, until him and now it's too late.

How is it possible to move on from the one that you love tremendously from every part of your being?

Or can you?
"

I am a Texas girl, mother of 2 amazing kiddos and married to my gorgeous soulmate for almost 20 years. I have a full time job in the medical field. I love to spend my free time reading, being outside and playing with my family and 4 fur babies.

"
Connect with Brooklyn Taylor
For Visiting The Unrated Bookshelf. Visit us again for more
20 Questions
with more Amazing Authors!