Hello Again, My Little Pretties!
Today I gift to you a special little feature with lots of happy little goodies...
Brenna Aubrey is here today, answering my Twenty Q's and being all sorts of

#Amazing

!! She recently had her sixth book in her Gaming the System series drop, and it is FANTASTIC!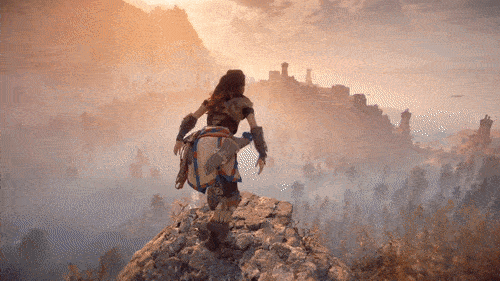 Anyway, As I just mentioned, this is a special feature. There are so many clickable features, you might as well add this page to that little favorites tab at the top of your browsers. This is about to become your happy place. I, myself, am a Gaming the System

#SuperFan

, so this intro could last for days...
I would never do that to you guys, so I will stop fangirling, and just let you check it all out for yourselves!
Enjoy...
Twenty Questions with Brenna!
Are you a morning person, or a night person?
Actually I'm kind of both, but that grew out of necessity. I was a night owl all through college and hated mornings. Then I got a job (teaching) that depended on me being functional early in the mornings and I had to adapt and be able to function well each morning.
Why did you choose to write for the genre that you do?
I love contemporary romance. I've actually written many words on a long, drawn out epic fantasy (my first genre) but even that revolved around a romantic story of second chance love. So I just naturally gravitate toward romance.
What is your favorite season or holiday?
I'd have to say the springtime because I love the cycle of rebirth and spring in Southern California is truly gorgeous. The Orange trees and Jasmine bushes bloom and the scent of honey is everywhere in the air. The Jacaranda trees flower in shades of purple. It's beautiful. The weather is just right and I feel inspired and creative more than at any other time of the year! I wrote At Any Price in the springtime.
What are three things that you would put on your Bucket List?
See Antarctica. I love penguins. Visit Africa to see all the wildlife and natural beauty. Swim with a wild dolphin.
What is the wallpaper on your cellphone?
It's the default iPhone wallpaper because I love the star scape. It's beautiful so I kept it.
What are three things that you always keep handy at all times?
My writing notebook (usually a Moleskine, complete with index at the beginning), a good pen and my phone/headphones (for music).
What inspires you, or where do you look for inspiration?
Oh, everywhere! I often start a playlist the first thing when I start a new book, so definitely music. In between projects I also binge on streaming movies and TV shows and read a lot to refill the creative well. It all helps. I also try to visit art museums when I get a chance or look at visual pieces online. The visual arts really inspire me as well.
Who are three women in time, real or imaginary, worth looking up to? Why?
Anne Frank –optimism and strength and hope against all odds. Her short life is worth analyzing and emulating. She was an amazing young woman.
What is the most attractive, and the first thing you notice, about the opposite sex?
Voice. Eyes. Hands. Forearms. Rawr. But all of that male beauty is for naught if what comes out of your mouth is moronic. I can't take a guy who is hung up on himself. Most unattractive thing, ever!
Who is the first person you call when you are having a bad day?
My hubby. He always knows the right things to do or say to help pick me up. If he's the one I'm mad at, though, then of course I go elsewhere. LOL
What do you put on your pizza?
I love vegetarian toppings! Especially artichoke hearts. Darn it this question makes me want pizza!
What is your favorite ice cream flavor?
Black Walnut or Rocky Road! I like crunchies in my ice cream.
Do you eat your feelings, or starve them?
I am a total stress eater. Sweets or salty. Carbs or proteins. Comfort food all the way.
Who would win in a fight: Batman or Spiderman?
Spidey all the way!!! No contest. He's nimble. He's quick. He's smart as a whip. I have been a lifelong Spider-Man fan and so I vote Spidey! My spidey senses are tingling.
So, the Moon Landing, did it actually happen?
OF COURSE it did. How is this a question? Hahaha Where else would we have gotten the moon rocks from? And the moon walk.
If only one of your books could be turned into a movie, which one would you choose and why?
At Any Price would probably make the best movie and I think a lot of that has to do with the tension and sizzle between Adam & Mia.
Who is your favorite author, and/or what is your favorite book?
Jane Austen is my favorite author. My favorite book, Persuasion, was written by her.
Do you ever hide secrets in your books that only a few people would find?
All the time. Easter Eggs are fun to tuck away in the most unlikely places. It's fun when people point them out to me, too.
What is one food, or drink, that you could NEVER give up?
Coffee. It's a writer's drug of choice.
Do you sing in the shower?
No I brainstorm stories in the shower LOL. Some of my best ideas were born while relaxing under a hot spray.
Know the history of everything you touch, or be able to speak to animals?
Intriguing choices here but I think I'd choose to be able to speak to animals. I love animals a lot and always have.
What are you currently working on?
High Risk (Point of No Return #1)
What other plans do you have with your writing
?
Start the new series and continue with Gaming the System series for the foreseeable future!
When is you next book possibly going to release?
Hoping that Girl Geek will release in late May.
Want more info? Want to purchase one of these books? Click on the book cover achieve these tasks.
What Her Readers Are Saying
"Not only does Brenna Aubrey write books that draw you into the world she creates, forcing you to fall in love with her characters. But she also makes time for her readers; answering questions, having fun and goofing around. I think the combination of both is what makes her special and keeps people coming back for more."

–
Kelly Allenby (Super Fan)


"She's an amazing writer, her writing captures the attention of her readers. Her writing style is phenomenal!"
–
SJ Batsford (Author of the Loving Lily series)
"There's so much realism and depth to what her characters have gone through in their unique situations that it blows me away! It's a very raw experience. This is exactly why her writing sticks with me right to my bones. My mind continues to wander back to these amazing characters as if they are old friends. It makes me crave more and more, and Brenna does not disappoint with each book that she releases.
We get equal parts heartfelt, angst, determination, heartbreak and delicious steam! I come away feeling like I have met two more people that I hope to see again in the future. They are so very real to me and I have Brenna to thank for that! If you have not read her books you need to!"
–Bex Blogs (Blogger, Sweet Spot Sisterhood)
Connect with Brenna Aubrey
Girl Geek
This is currently a FREE Web Serial Prequel to At Any Price, the first book in Brenna's Gaming the System series.
She usually posts a new chapter every couple weeks, but it's about to come to an end! We are almost to the point where At Any Price begins, and you are in luck!
At Any Price is Currently FREE on all platforms!! Yes, you read that correct. Not only can you read this #AWESOME Prequel, but you can, also, pick up the first book for FREE, and start your journey into the lives of these #AMAZING characters!!
I have provided links to the Prologue, and the chapters currently posted below this fantastic Geek Girl cover. If you click the cover it will take you to the Geek Girl website!
Before you head down to check out those awesome links, don't forget to sign up for Brenna's newsletter here:
**
Newsletter
**
Prologue
●
One
●
Two
●
Three
●
Four
●
Five
Six
●
Seven
●
Eight
●
Nine
●
Ten
●
Eleven
Want Exclusive Content and Giveaways?
Join Brenna's Facebook Reader Group for more inside Awesomeness!!
☙
Brenna Aubrey Books
❧
World of Warcraft
Unfortunately for us all
, Dragon Epoch is not real, but there is still hope! You can channel your inner Eloisa, Fragged, Persephone, and FallenOne by playing a game similar to the one played by the characters in the book!
You can now play and level a character up to level 20 for FREE!
☙
Play For Free
❧
Follow World of Warcraft
Facebook
●
Reddit
●
Twitter
●
Youtube
●
Website
For Visiting The Unrated Bookshelf. Visit us again for more
20 Questions
with more Amazing Authors!
Bad Lip Reading
[Star Wars Edition]