L.M. Carr, author of the Giving Trilogy, the Stones Duet, and she just released a new Standalone: From a Distance. Her Books Are Great! So, buy her books! Check out her links at the bottom of this post! You can thank me later...
She's such an amazing lady, and, I am SO EXCITED to bring you her answers to my 20 Question Author Challenge...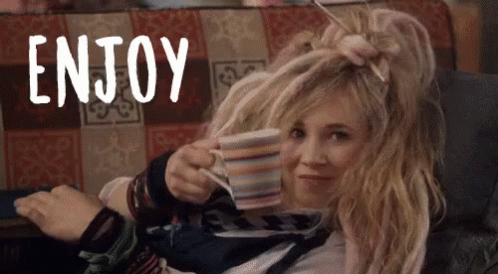 Are you a morning person, or a night person?
Definitely morning. I'm asleep by 9:30 pm.
Why did you choose to write for the genre that you do?
I love love. LOL. I love to tell the story of how two people fell in love and their journey together.
What is your favorite season or holiday?
Summer is my favorite season. Christmas is my favorite holiday.
If you could go anywhere in the universe, where would you go, and why?
Anywhere tropical!! I could live on a deserted island!
If you could live with one person living, dead, or imaginary for one year in a tiny one bedroom apartment, who would you choose and why?
Jane Austen; she was a literary genius!
What are three things that you would put on your Bucket List?
Gah!! I'm such a chicken shit! Travel to Alaska to see the Northern Lights, Visit London, write an NYT Bestselling book!
What is the wallpaper on your cellphone?
A screenshot of my books.
What are three things that you always keep handy at all times?
lipstick, my debit card and a pen
What inspires you, or where do you look for inspiration?
I find inspiration in all things. A conversation, a movie scene, real life events.
What is one thing that most people do not know about you?
I played tennis throughout high school and two years in college.
What is the weirdest thing that you have ever googled?
death by lethal injection
Who is the first person you call when you are having a bad day?
What kind of drunk person do you turn into when you drink?
If you could be any color in the big box of crayons, which one would you be?
Red. It's the color of passion.
What is your favorite 90's throwback jam?
House of Pain Jump Around
What do you put on your pizza?
What is your favorite ice cream flavor?
Who would win in a fight: Batman or Spiderman?
If only one of your books could be turned into a movie, which one would you choose and why?
From A Distance because it's sexy, raw and deals with love and sacrifice.
Do you ever google yourself?
What is one food, or drink, that you could NEVER give up?
What was the hardest scene, or book, for you to write?
Killing off an innocent character
What is your most favorite quote or lyric?
Love is a well-traveled journey.
Do you sing in the shower?
Do any of the scenes in your books come from personal experience, or actually events, and are you willing to tell us about one?
Yes! From A Distance is loosely based on a real person who was in involved in a serious car accident.
Are you a Clutter Queen or a Neat Freak?
What is your biggest pet peeve?
See but never smell, or hear but never taste?
see but never smell (my mind just went to a really dirty place!!)
Know when you are going to die, or know how you are going to die?
Be alone for the rest of your life, or forever be surrounded by annoying people with bad body odor?
ALONE. I enjoy my quiet time.
Always have to speak and write what's on your mind, or never be able to speak or write again?
I'm an extrovert, but only speak up if I know I'm right! lol
What are you currently working on?
A CR novel involving an over privileged girl and a boy from the wrong side of the tracks. Music is what brings them together.
What other plans do you have with your writing?
Keep on writing until my fingers grow stiff from old age!
When is your next book possibly going to release?
Shooting for late fall/ winter 2017
Click on the book cover to purchase it through Amazon
Also Available Through iBooks, Kobo, Nook, and Audible
Thank You!
For Visiting The Unrated Bookshelf. Visit us again for more
20 Questions
with more Amazing Authors!
Until Then...
𝛑
Happy
Pi
Day Everyone!
#JumpAround